Openwork Polo Shirt - IVORY COLOR
€ 73.10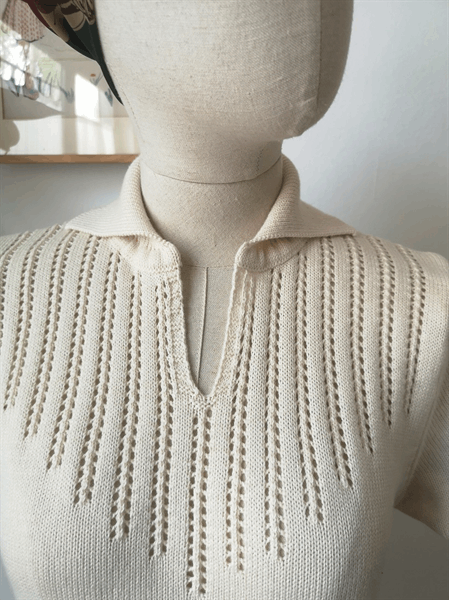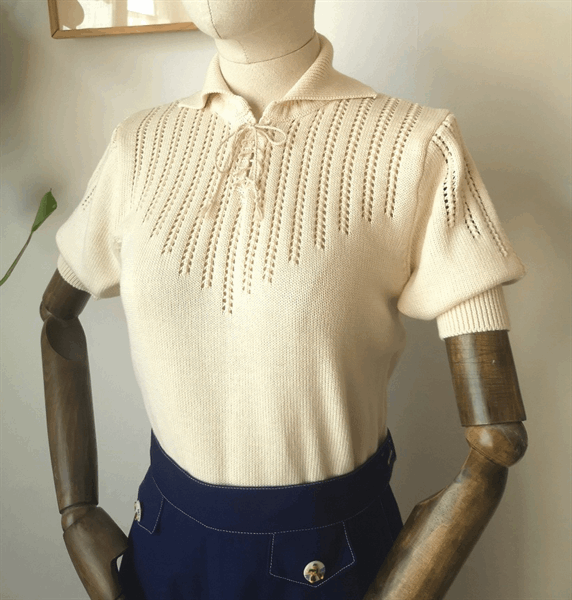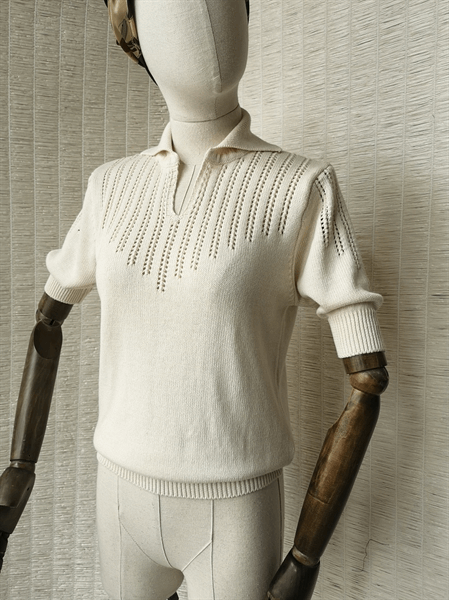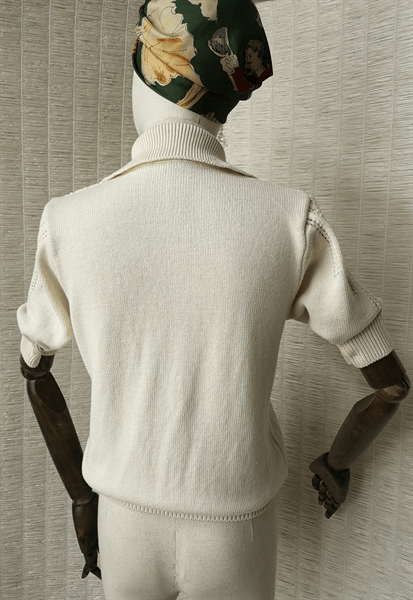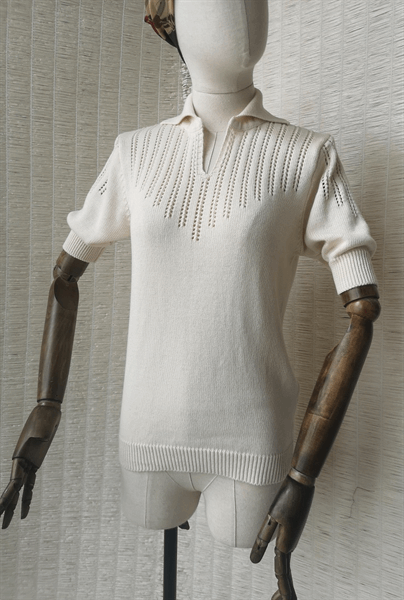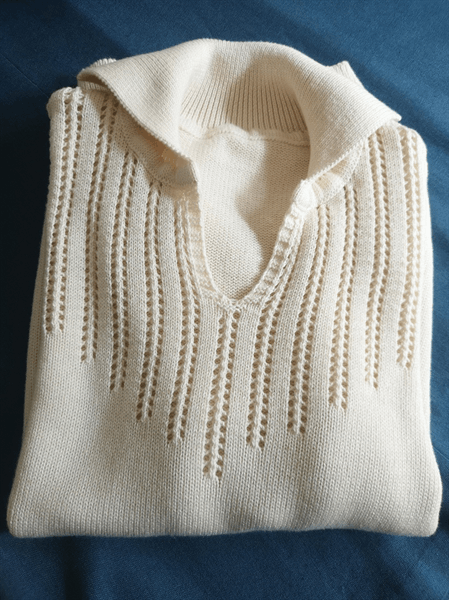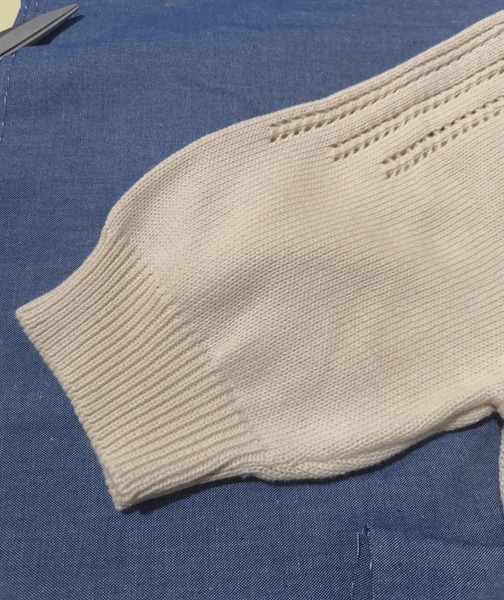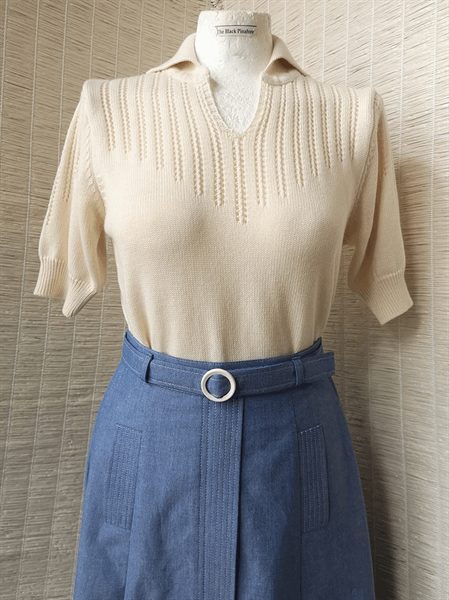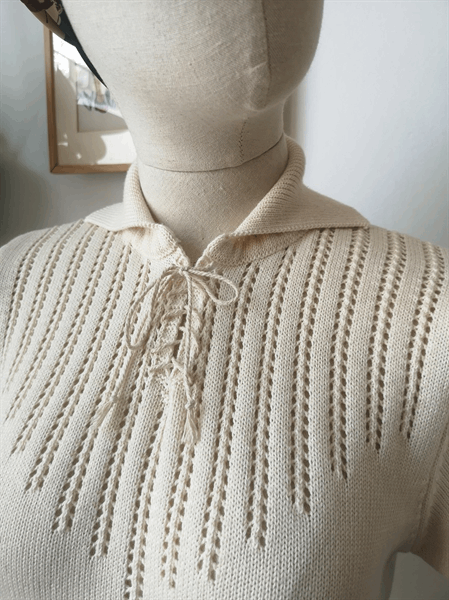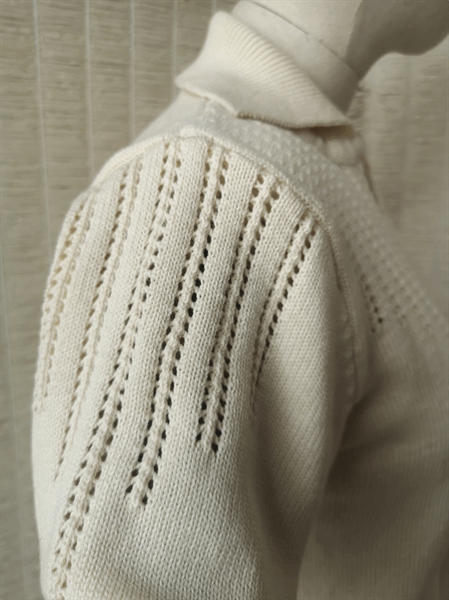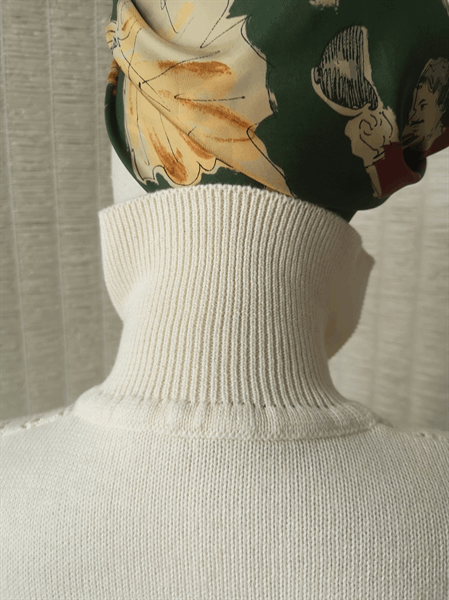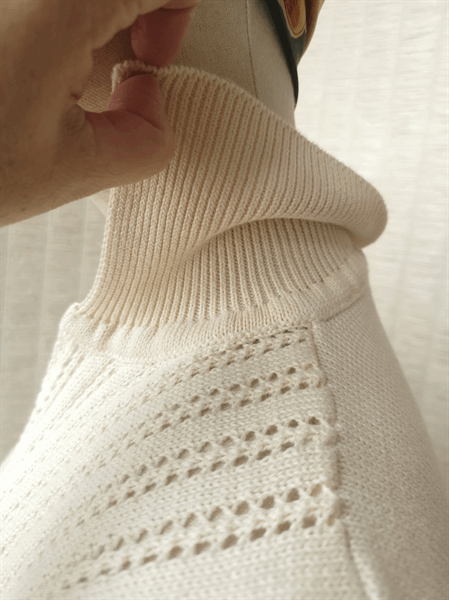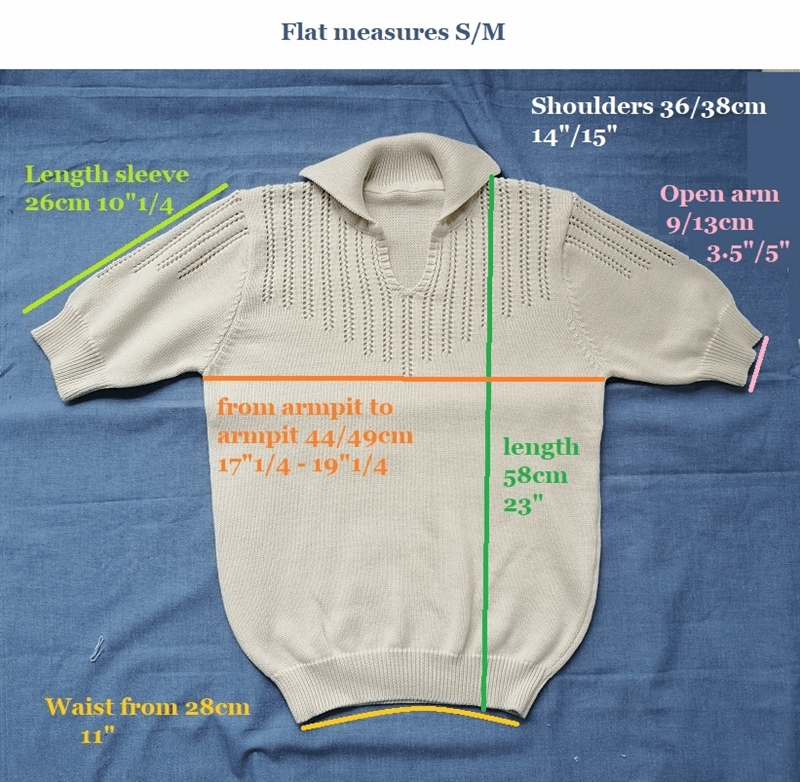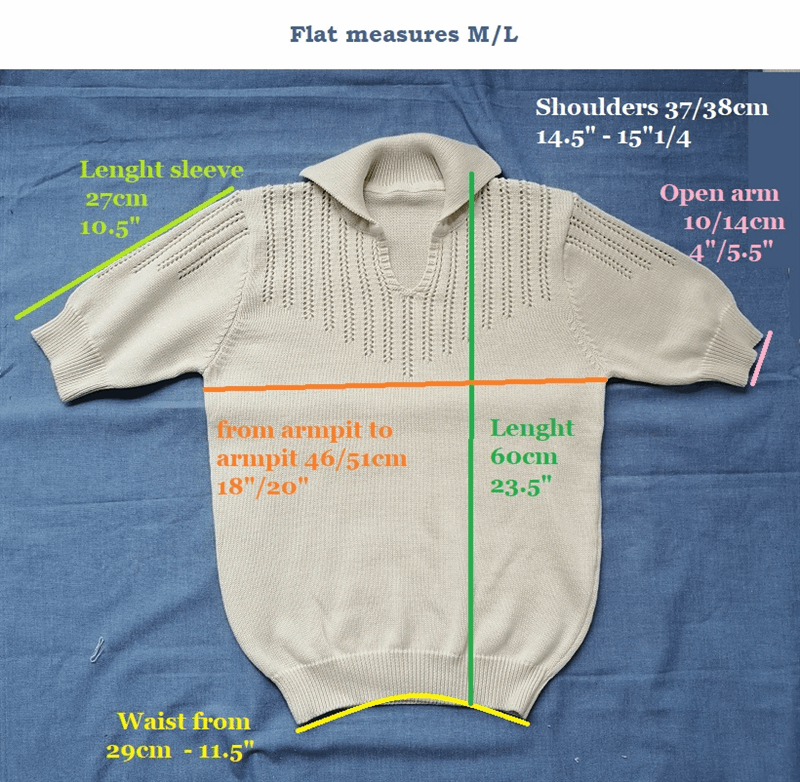 Openwork Polo Shirt - IVORY COLOR
€ 86.00

€ 73.10
---
The first summer knit from Black Pinafore, made with stock yarn, in 100x100 extra fine cotton, a very high quality yarn that is soft to the touch. 100x100 made in Italy.

I was inspired by 30s polo shirts and above all by old photos of tennis and golf players.
Little puff at the sleeves

The polo shirt has a cutaway collar that goes towards the back, this gives it a more feminine touch and is sold together with a lace, but I find it very pretty even without it.

Available in three sizes, it can be worn inside skirts or trousers or simply worn over it worn over creating a tuck, but it always depends on the person's height.
Medium weight.
---
---
---
---