RESERVED in size S
SOLD OUT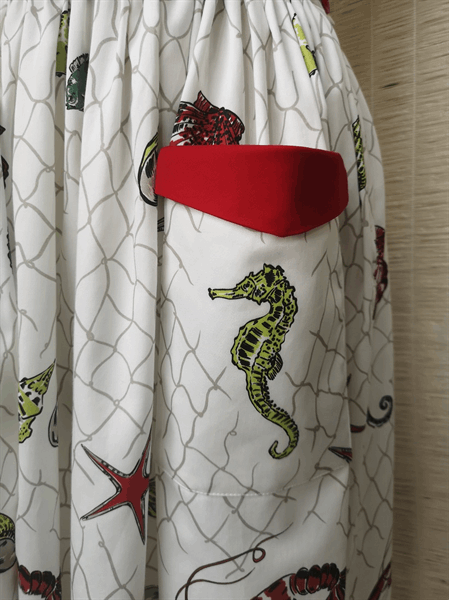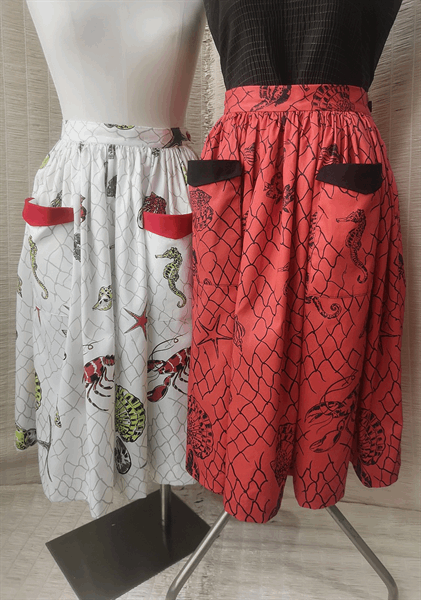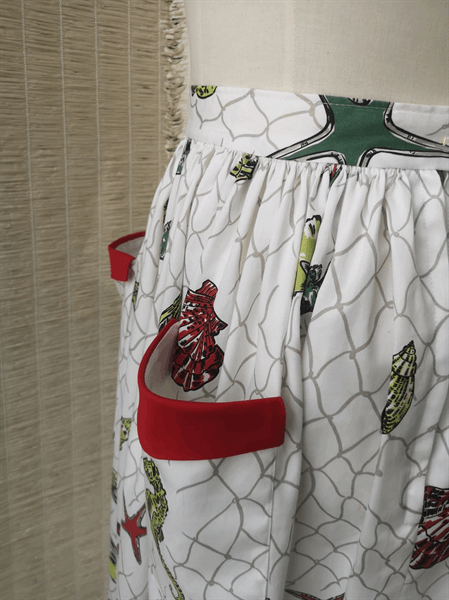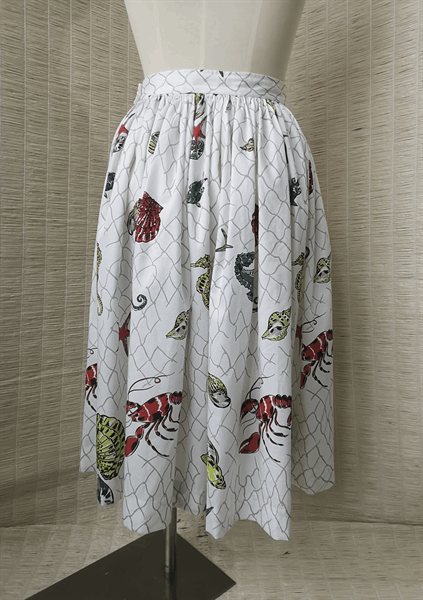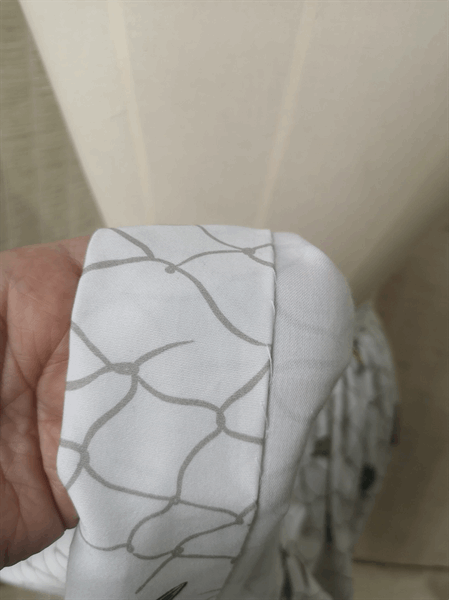 RESERVED in size S
SOLD OUT
---
I am proud to present you this exclusive print only for The Black Pinafore by Alice Negri @marlavonduta
Sea shells, nautiluses, seahorses, scallops, starfish, lobsters and minnows, interspersed with nets that frame the whole design.

Cotton sateen.
Gathered at the waist.
Side closure with zip and button.
2 large pockets with contrasting flap.

Pair it with a solid color top or blouse, this variant has a white background with light gray mesh.
Like most white fabrics it can be a little transparent against the light.

To be worn with or without a petticoat.

ONLY 1 AVAILABLE IN SIZE S!!!

MEASURES
Circumference waist 71.2cm - 28.5"
Lenght without waistband 71.2cm - 28.5"


---
---
---
---